Austin Town's Strange Football Shrine
In an Austin Town alleyway filled with short single-storey shacks, Noel Wilson's architribute to soccer skyrockets up like a skinny football-worshipping minaret. It's absolutely bizarrchitecture!
You know Noel, right? He plays football for India. (Of course he does.) The outside of his house is decorated with over 100 footballs, a shrine to Mary, and the words "God's Gift." Which this house clearly is.
The inside is plastered with two wall-covering shrines: one to Mary & Baby Jesus, and the other to his illustrious career (IFA trophies, ID cards, goal-scoring photos). But to be perfectly honest, if I played for India I'd do the same.
What I wouldn't necessarily do? Carve my likeness into a door, with a Han Solo-style woodcut of me frozen in carbonite.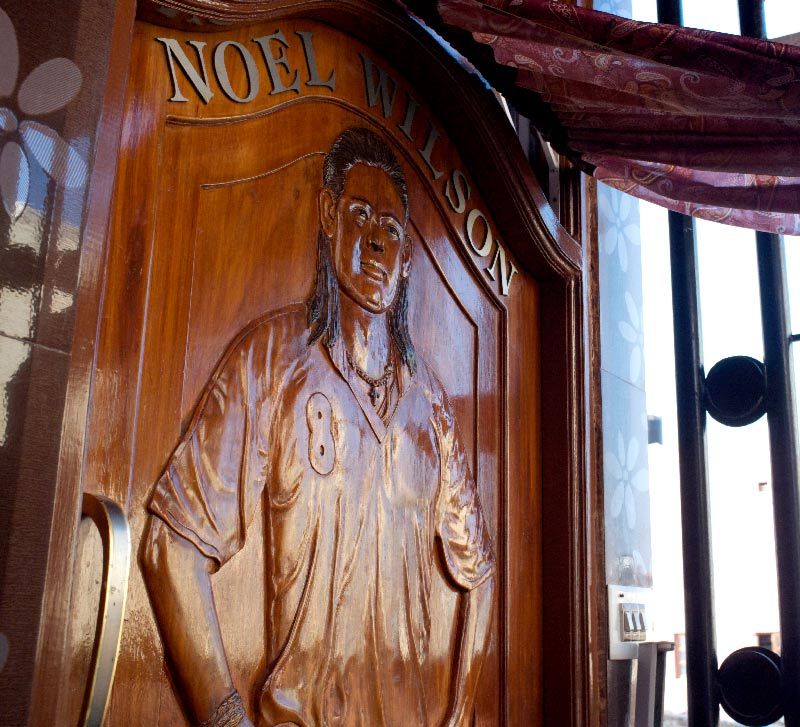 Now that's just awesome. I couldn't tell you where the house was exactly, but head to Austin Town, and just ask for Noel Wilson. They'll know him. He's a legend.